Safety, quality and trust
... or what makes a good service provider?
Dealing with outstanding receivables is justifiably a very sensitive issue for many companies. When and, above all, how to approach a defaulting customer are questions that affected companies ask themselves time and again.
Given today's often low margins, the profitability of one's own company is significantly affected even by individual failures. For example, the default of an individual loan for a bank in the current low-interest phase has quite different effects than in times of higher interest rates and fees. A consistent and efficient handling of outstanding receivables is therefore urgently needed to minimize losses.
In this situation, the commissioning of an external service provider for receivables management is often considered, which has many advantages from a profitability perspective. On the other hand, however, there is often the understandable fear - following the media presence of the topic of debt collection - that one's own good reputation could be damaged.
Today, the conditions of the service providers are generally identical, so it is hardly possible to differentiate between them, but the knowledge about the success of recovery is not yet available at this point. Other factors that are much more difficult to measure - such as safety, quality and trust - are therefore important. It is often difficult to question sufficiently detailed information during the selection process, both from the point of view of the effort involved in such an examination and for reasons of confidentiality.
For serious service providers, however, there is a way to set themselves apart positively in the run-up to a cooperation with a new customer - by means of independent and external audits of their own company, which clearly go beyond the legal requirements.
In addition, the legal regulations have already become much stricter in many areas in recent years. For example, the law against dubious business practices defines extensive information and notification obligations. In addition, the law specifies the maximum amount of fees to be charged.
However, a survey of consumer protection agencies showed that there is still a need for action. Both the consumer centres and the Federal Association of German Debt Collectors (BDIU) see the inadequate supervision in Germany as problematic, as 36 local and regional courts are responsible for supervising the debt collection industry throughout Germany. The possibilities of the legislator to take action against companies that do not comply with the law are therefore actually available, but in many cases they are not used. Both sides propose centralisation to one authority per federal state, which will be networked with each other. Whether and when this would be implemented is unclear.
However, dubious companies are an absolute minority, but they are overrepresented in the public perception. An industry study published by the BDIU in April 2019 shows that out of 42.9 million claims by member companies, only 733 consumer complaints reached the BDIU. This corresponds to one complaint per 58,527 claims processed.
The low complaint rate shows the overall high quality of debt collection processing. The large and established companies in particular cannot afford to make mistakes here. However, a good debt collection company not only fulfils legal requirements, but also treats its customers' debtors as partners and tries to find solutions by mutual agreement and dialogue. This also minimises the risk of complaints and the associated risk of negative press for creditors and service providers.
The collection processes must of course reflect this premise, but they must also comply with legal requirements, without neglecting points such as efficiency and cost savings. It is also very important for the quality of the processes and thus the success of the recovery that they are not rigid, but "live". It is important here that the information gained influences the further course of the process, that the effect of writing is tested and adapted accordingly. A company can quantify how successfully a collection company implements this by means of a test or benchmark on the success of collection and the associated costs.
In the context of process design, however, the topic of data economy must also be taken into consideration. Because security is a very important point, especially in receivables management. Here, topics such as data protection in general, but also IT security, compliance and the existence of an emergency concept for serious debt collection companies play a very important role.
If you have a good feeling in the selection interviews, if the company is registered and a member of the recognised industry association, then there are many reasons for a good choice.

Would you like to know what we can do to optimise your receivables management? Then talk to us.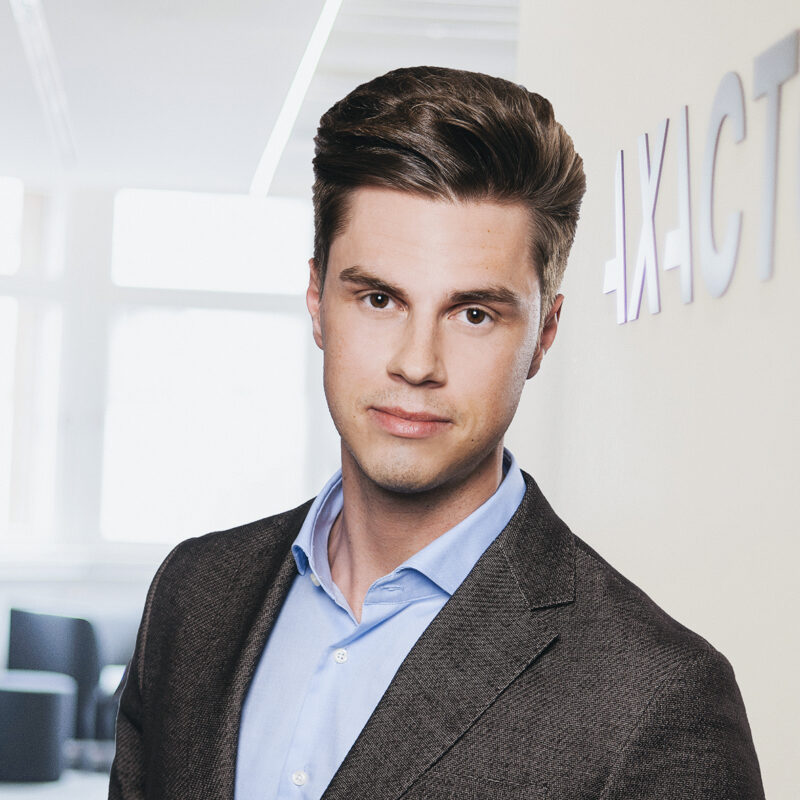 Denis Arsenijevic
Team Manager Sales & Customer Relations