Ensure cash flow - be one step ahead
In these tough coronavirus times when people are being laid off, it can often be difficult to make payments. When companies don't get paid, cash flow and liquidity are reduced, which results in more and more companies being forced to give notice, and many are going bankrupt. Getting help on time and getting help from those who are actually experts is more important than ever.
We called Martin Persson, Legal Manager at Axactor Sweden, for a conversation about the current situation and how you as a company can work proactively during these times:
– The most important thing is to secure cash flow and liquidity; that is the difference between surviving or not for both large and small companies. Payment times were long already even before the coronavirus crisis and we see clear trends that the situation has become all the more serious now.
Why is it important to start the summary proceedings on time now when we see many bankruptcies and how Axactor can help?
– If you are late into the summary proceedings, money may already have been collected, and then you will not be able to take part in the dividend. Axactor is constantly working to ensure that interests are monitored and that the process is started on time. We keep watch on debtors all the time; if they have the ability to pay or if they have real estate to sell, then we ensure that it becomes legal if no voluntary payment solution can be reached with the debtor. Starting the process takes time, so it is important to be quick; the longer you wait, the longer it will take to get paid, which then affects cash flow and liquidity.
"The most important thing is to secure cash flow and liquidity; that is the difference between surviving or not for both large and small companies"
Have you noticed that the Enforcement Authority is under a lot of pressure now?
– It takes time before we get feedback and in the legal department where I sit, we often get the feedback in bulks. We understand that they have problems with large inflows and that they also have a decrease in capacity when employees may be sick or quarantined. When the matters at the Enforcement Authority are put on hold, companies stand without payment.
What is your recommendation for companies struggling to get payments?
– Be sure to get help managing your payments. This applies to all companies always, coronavirus or not. We see that many companies don't want to send customers to debt collection because they are afraid of damaging the customer relationship. As a company, you should focus on your cash flow if you don't want to get stuck in liquidity problems. Even if you don't have a problem right now you don't know what it will look like in six months – you benefit from being proactive. We at Axactor are experts in collecting and reducing payment times. By getting help from us, companies do have to deal with customers who do not pay and minimize a charged relationship.
Interested in knowing more about what we can do for you? Get in touch and we'll tell you more!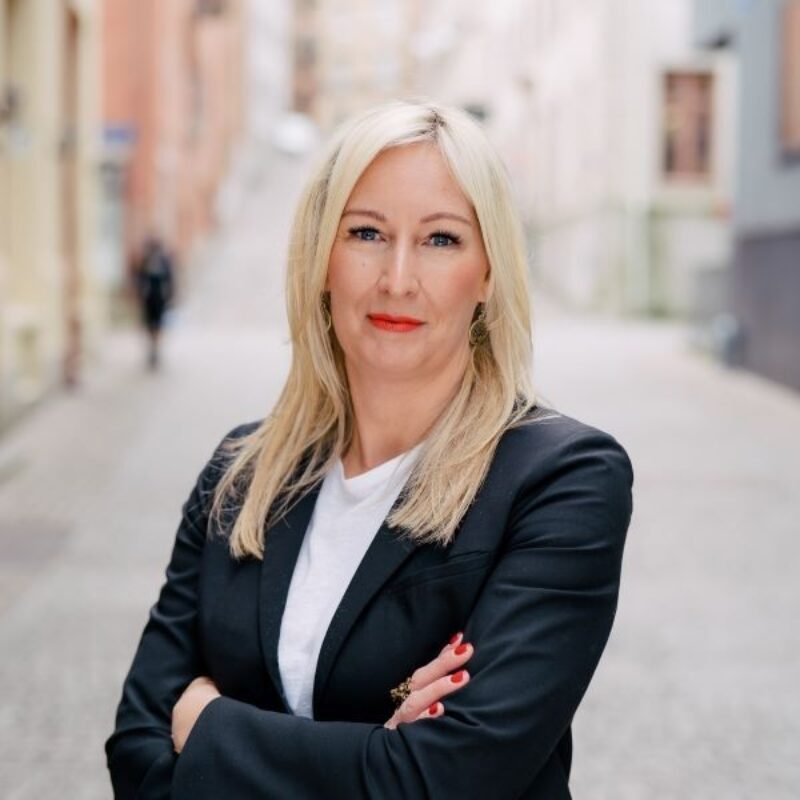 Lisa Sohtell
Country Manager