07 December 2021
Axactor Sweden
Qred chooses to expand their existing collaboration with Axactor.
Axactor has during the last year delivered debt collection services to Qred regarding corporate receivable but have now also gotten extended trust in their new ventures, credit card. The deal is a receipt that Axactor has a competitive and modern solution on the Swedish market. This in combination with having the best team in the industry will maximize recovery audit and ensure high quality in all processes.
Lisa Sohtell, CEO of Axactor Sweden describes the new deal:
-Our vision and determined strategy to establish ourselves as the industry benchmark in banking & finance continues to deliver results and we are incredibly thrilled that Qred chooses to expand our collaboration.
We are constantly working hard to help hard-working companies get paid for their products and services while making sure that we take good care of our customer's customers. This means we have to help both the customer and the indebted to the best possible solution. Axactor has a clear strategy to build long-lasting relations and that's how we achieve good results for both parties.
We are incredibly happy to be part of Qreds continuous growth!
"Axactor has an operational mindset that very well meets our expectations in a business partner. Their results, agile processes, and their solution-oriented approach to our products and customers make us look forward to our continued collaboration."
Fredric Sanberg, Head of Credit at Qred.
Axactor helps people and companies with credit management. In Sweden, we have our head office in Gothenburg. We're convinced that the debt collection industry has an important role in today's society. We help people in a tough situation get a better life. But most importantly — we help hard-working companies and financial institutions to get paid.
About Qred
Qred was founded in 2015 by entrepreneurs for entrepreneurs and is according to the Financial Times the most fast-growing fintech business in Sweden. Qred is the market leader in Scandinavia and has the highest customer satisfaction based on their Trustpilot. With operations in Sweden, Finland, Denmark, Netherlands, Brazil, and Belgium they have helped over 25 000 businesses. Their fully automated credit system makes it easier and quicker for companies to get the capital they need to grow. Right at this moment ten jobs a day are created, seven days a week with the help from Qred.
Want to know more about Axactor? Don´t hesitate to contact us.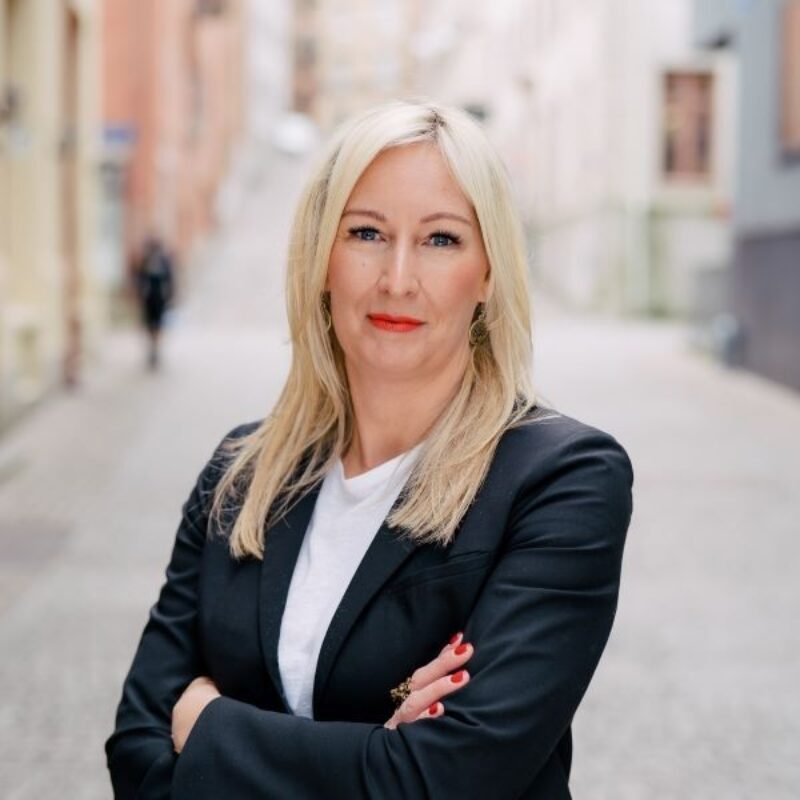 Lisa Sohtell
Country Manager