Have you received a collection letter from us?
We want to help you so that you can get your claim paid as easy and quick as possible, without unnecessary costs and fees. Here you will find information about what you should do, our payment options, general information and frequently asked questions.
Pay easily on My Axactor!
Pay your debt, chat with us, create payment plans and get a full overview of your case.
Go to payment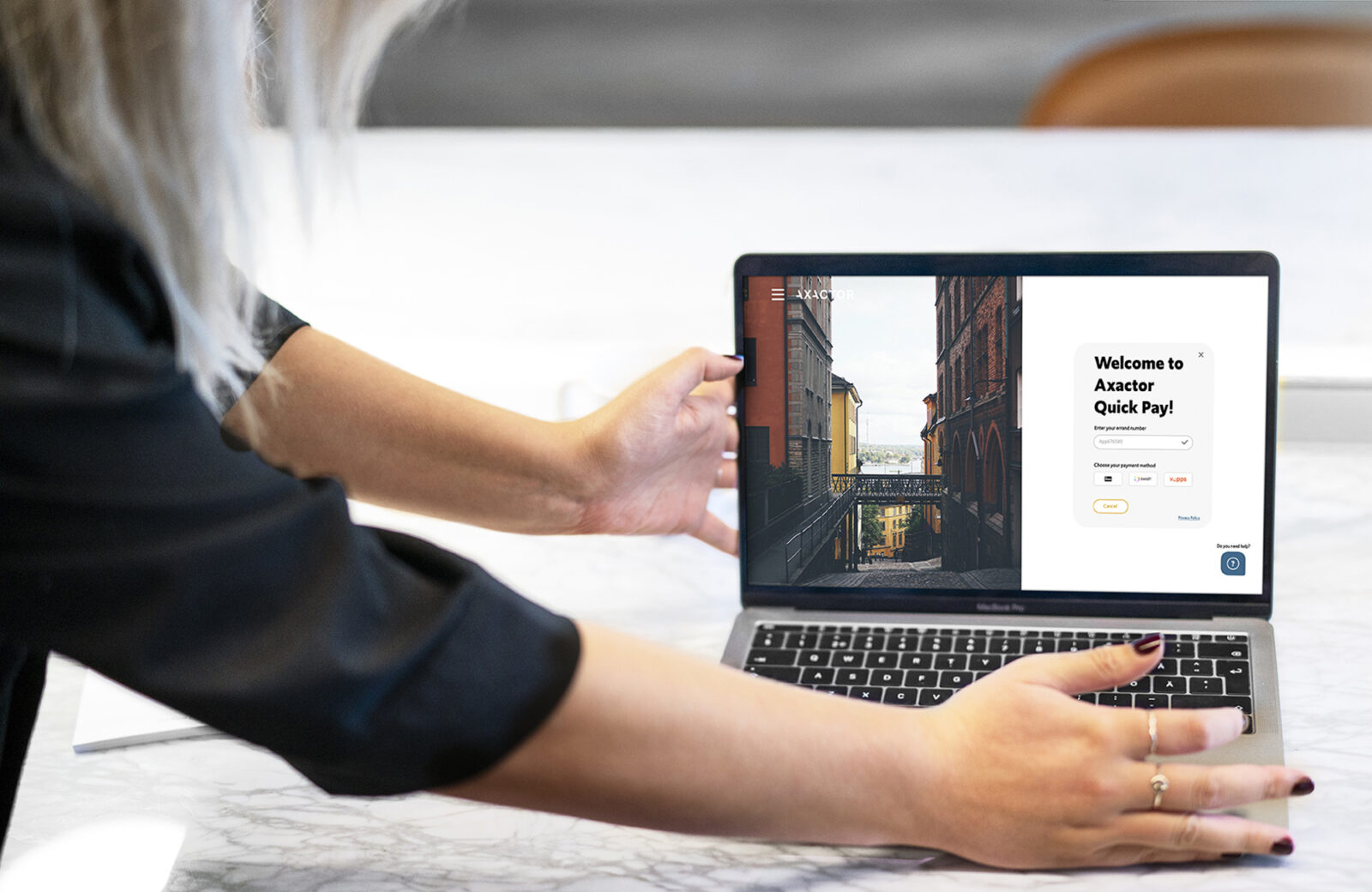 Debtor portal My Axactor

By logging in to My Axactor, you get a full overview of your debt case. You can create or request a payment plan, find answers to frequently asked questions and pay either all or part of your debt. Logging in is easy and safe by using your BankID. If you have received a collection letter or a contact request, but you don't find open debts from the portal, please contact us by phone or email. If the letter or contact request is addressed to your company, contact our customer service as well.
Can't pay the open amount at once?
If you have questions concerning a letter or you want to agree about payment, you can always contact us by phone. In most cases we can agree on a payment plan or give you time to pay. We are looking forward to help you!

Customer service:
Phone: +358 14 362 3300
Opening hours from Monday to Friday 9–16
Our payment solutions
Log in to our debtor portal to see a full overview of your debt, to agree about a payment or to suggest a payment plan. You can choose to pay the debt entirely or partially by changing the payment amount.

You can pay the debt also without logging in, by entering a payment reference number from the most recent collection letter. You can choose to pay the debt entirely or partially by changing the payment amount.
Payment via your online bank
You can always pay via your online bank. Remember to provide the correct payment information so that the payment is registered correctly with us. You will find this information in the letter you have received from us. The payment registers within 1-3 business days.


Frequently asked questions
We have gathered here some of the most common questions and answers we receive from private persons. If you can't find an answer, please call to our customer service or contact us via My Axactor. We're happy to help you!