Why Axactor
You wonder why you should choose Axactor of all companies? We can give you numerous good reasons. Here is just a small selection.
We are not only one of the leading service providers in the field of receivables management in the alphabet ...
but also offer you a comprehensive product portfolio in this segment ...
so you can concentrate on your core business ...
while we remind your customers of the outstanding payment ...
friendly but determined ...
via all possible contact channels ...
and, if required and according to your specifications, also with individual payment solutions ...
or via additional payment methods ...
thereby always maintaining your good reputation ...
and protecting your receivables ...
even if the debtor has moved abroad!

You can also get to know us better at our networking event for customers, interested parties and partners.
Sounds good? We would be pleased to present the other reasons to you personally.
Talk to me and we will arrange an individual appointment.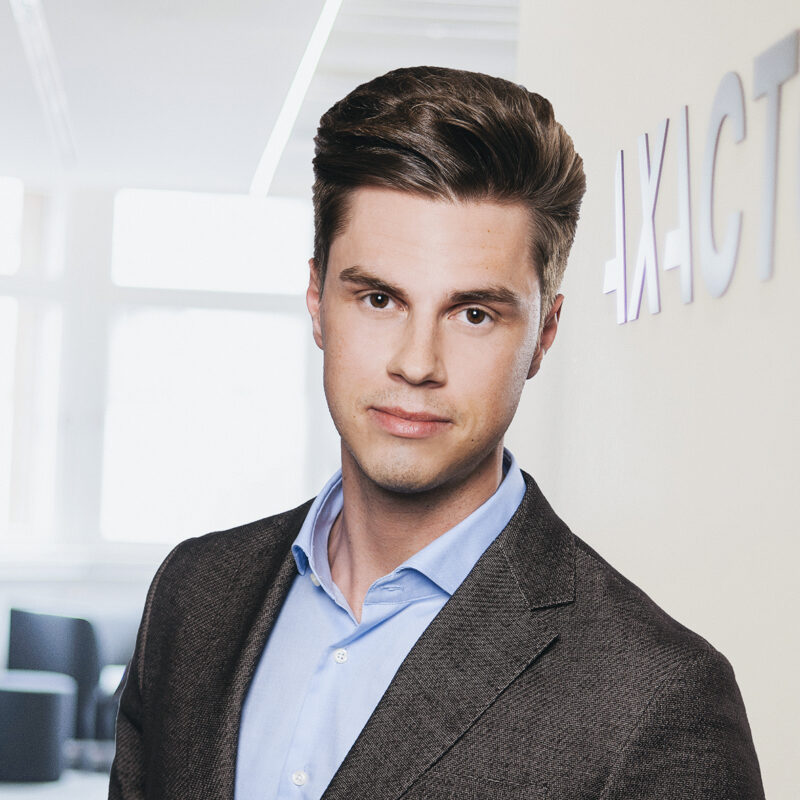 Denis Arsenijevic
Team Manager Sales & Customer Relations