30 May 2022
Axactor Germany
Axactor at the BASF Firmencup
Our sports-mad colleagues set off for the Hockenheimring on May 25.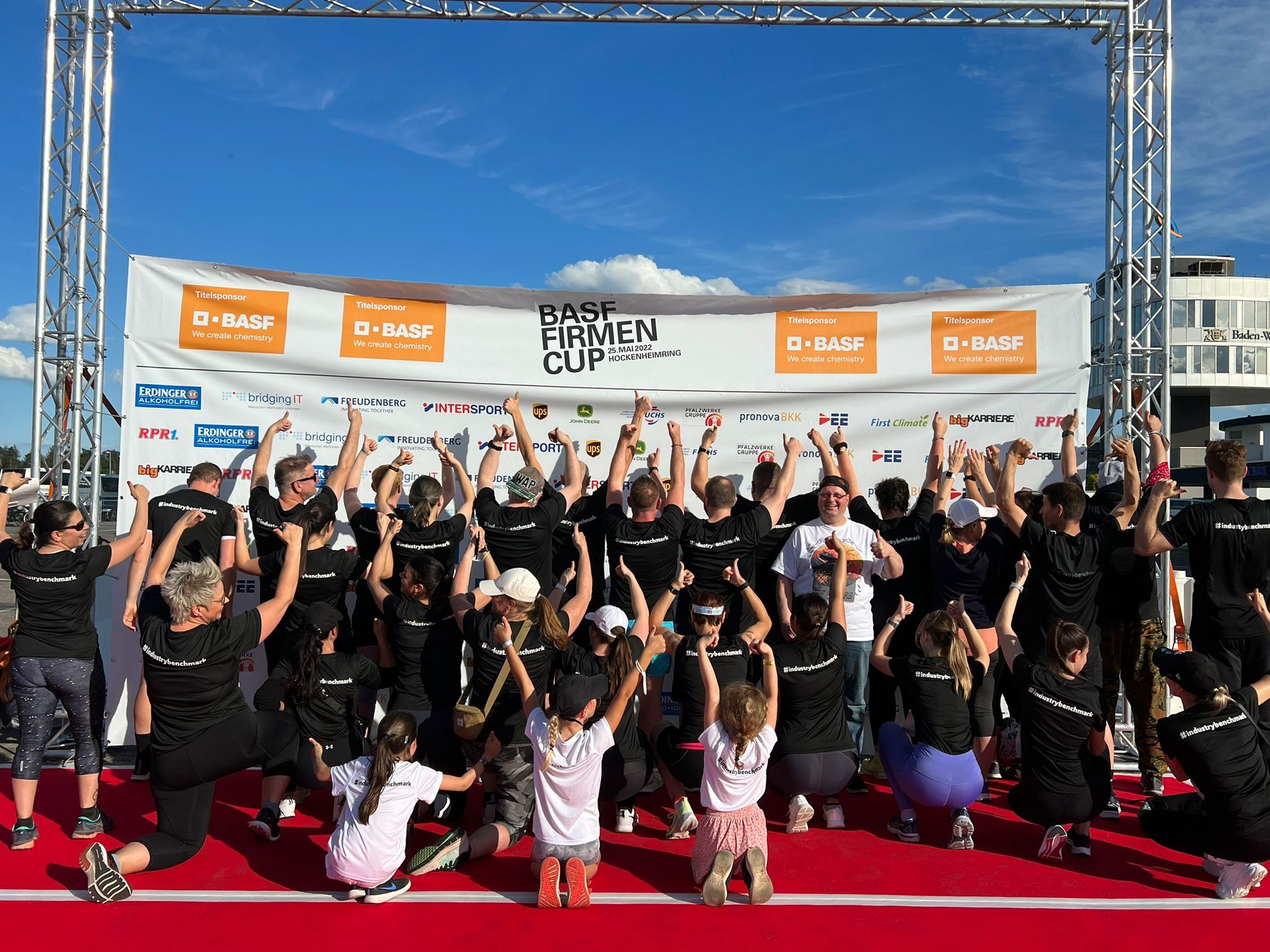 After two years of forced break, more than 6,000 runners and inline skaters met there for the 18th BASF Company Cup. Under perfect conditions - slightly cloudy, pleasant temperatures and a light breeze - all four competitions could take place.
The first event was the Junior Run Cup over 2.1 km, which was open to employees' children born between 2007 and 2011. This was the smallest starting field overall, in which our participant did well. The race continued with the Inline Cup over 4.8 km on the extended Grand Prix track of the Hockenheimring, which was successfully completed by almost 400 skaters this year. Our team was also successfully represented here with two participants.
Then it was time for our little ones, because for the first time we also had participants in the Kids Run Cup. They mastered the 3 x 200 meters on the start and finish straight with flying colors and deserved their drink and the refreshments afterwards. But there was not much time to catch one's breath, because a good place had to be found quickly to cheer on the Axactor team at the Laufcup. And our three junior runners did this so loudly that now almost all runners at least know our company name. The extended Grand Prix course was also the course for the Laufcup, with almost 3,800 finishers running or walking the course.
After that it was time to relax in the meeting area, where we could comfortably sit together at our places. Gradually, the color of our faces returned to normal and we had many nice conversations in the team with good music, drinks and food and quickly agreed: Next year we will be back!